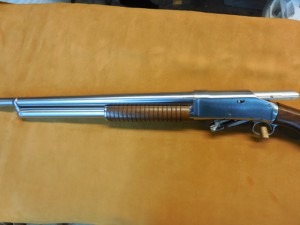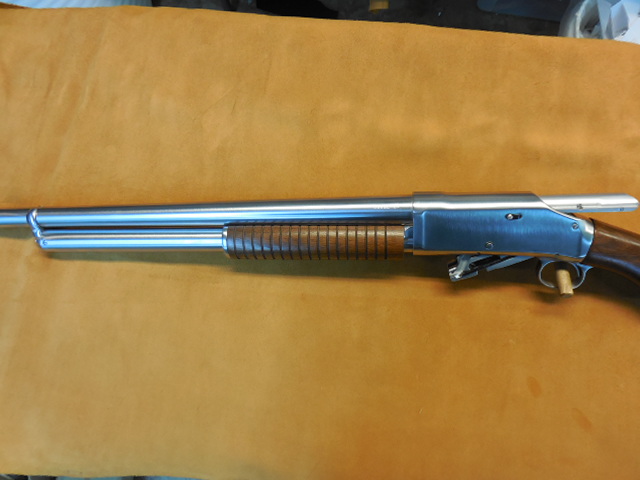 Make: IAC Cowboy Model 1897 in BRUSHED HARD CHROME FINIS
12 gauge, 20″ CYL choke barrel, 2 3/4″ chambers, new modern steel will handle magnum loads, ideal for Cowboy Action Shooting, Home Defense, or Target shooting. White Labs in Chicago pressured tested to 45,000 lbs.
These guns have been gone thru by Coyote Cap and include all updates and modifications including timing and extraction/ejection tuning.  Magazine tube will hold 6 rounds. All come with excellent American walnut wood with oil finish.
The gun in these pictures is representative of the one you will get.  Please allow 5 to 7 weeks for delivery.
PRICE IS $975.00 DELIVERED TO YOUR FFL DEALER.